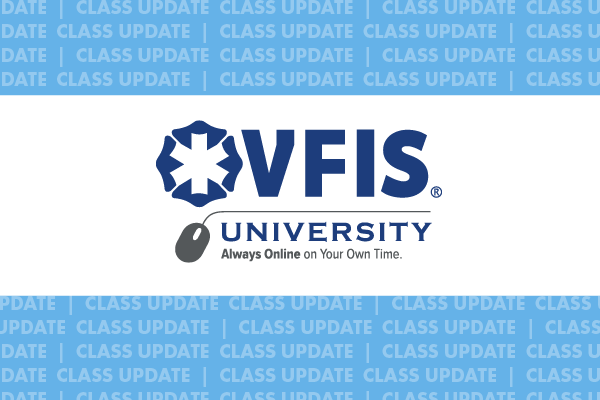 We've made updates to the FASNY OSHA course on VFIS University
VFIS proudly partners with FASNY to offer multiple online classes on VFIS University that can be taken in combination with one in-person class to satisfy New York's annual OSHA refresher requirements. We recently made some updates to our program—and we're answering the top questions you may have on the course.
How can I find the new NY OSHA course?
The existing FASNY OSHA course on VFIS University was replaced with FASNY OSHA 2023.
What new information is included in the update?
The new Injury Prevention course is now available to round out the annual FASNY OSHA course requirements. Complete this course first if you have not already done so.
What does this mean for current students?
While any courses you've previously taken will not be impacted, the new FASNY OSHA 2023 course has a few steps to complete even if you completed the older FASNY OSHA course. Once you have completed all of the requirements, a certificate of completion will populate in your dashboard.
Visit VFIS University