Claims FAQs
for emergency responders
Have questions? Here are a few of the most common questions we get from emergency responders about deductibles and claims.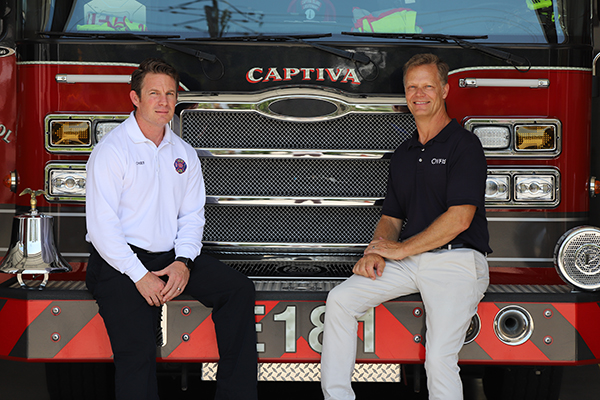 Frequently asked questions
You should report your claim to your insurance agent as soon as possible, even if you don't have all the necessary information. The faster you do so, the sooner the claims process begins.
As it pertains to first-party automobile and property claims, the deductible is the amount you've agreed to pay out of your pocket before your insurance provider pays for any covered losses. Here's an example: If you suffer a $10,000 covered loss and you selected a $1,000 policy deductible—you would be responsible to pay $1,000 and your insurance provider would pay $9,000.
As it pertains to third-party liability claims, the deductible is the amount of the loss you are responsible to pay. A liability deductible may also apply to expenses paid on a claim, such as payments issued to defense counsel.
Each and every claim is unique, and many different factors can impact how long it takes to resolve your claim.
Subrogation applies only to first-party claims and is a process in which an insurer seeks to recover funds it has paid from the party responsible for the loss. The amount sought in the recovery process will include any deductible applied to the loss. Upon successful recovery, the insured will be reimbursed the appropriate amount of their deductible.
If you are being sued, it is important to notify your agent immediately.
Upon receipt and review of the lawsuit, the insurance company will discuss the case with you and assign defense counsel if coverage exists under the terms and conditions of the policy.
Your local insurance agent should be your first point of contact for all questions that are insurance and claims related. If you have additional questions that they're unable to answer, they can refer you to someone on the VFIS/Glatfelter team and we'll be happy to help!